Rights Respecting School
We are delighted to have been accredited as a Silver Rights Respecting School. You can read our Report below.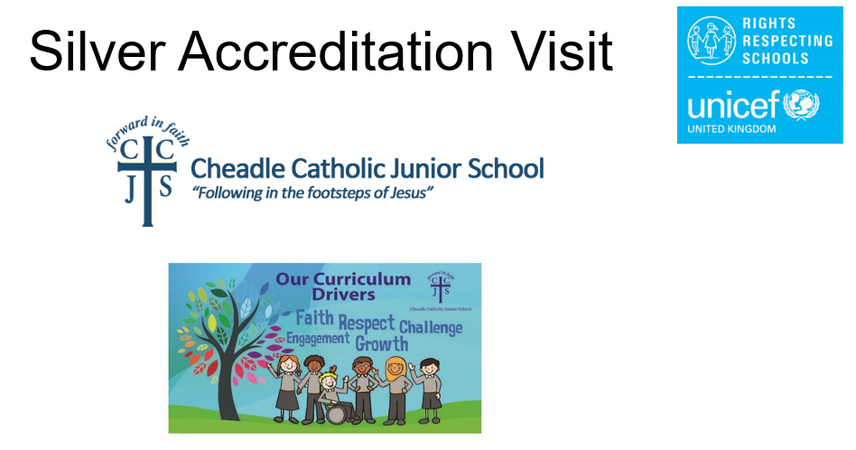 Rights Respecting Report
The children have been busy creating their Class Charters in class. Each class discussed the United Nations Convention on the Rights of a Child and decided which Articles were most relevant to their class. They considered actions that children (Rights Holders) and adults (Duty Bearers) would have to carry out to ensure that the chosen Articles were upheld and respected in the classroom. (See the Class Charter examples below).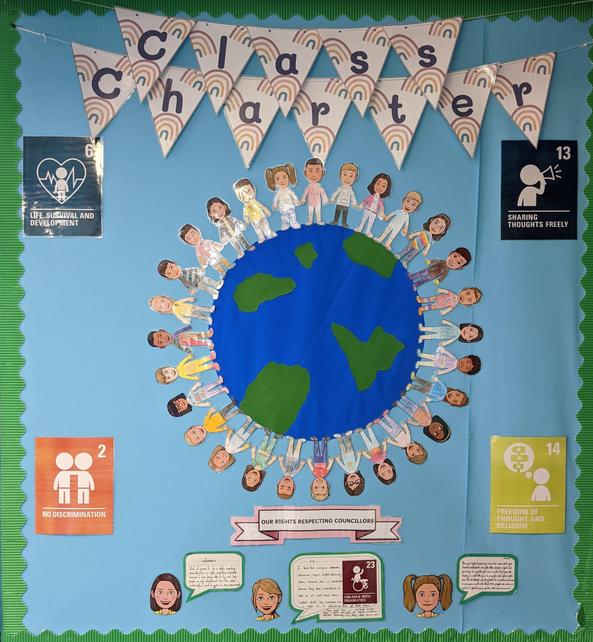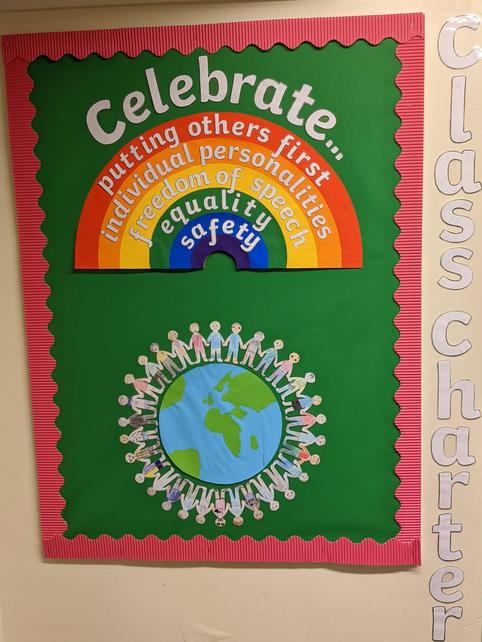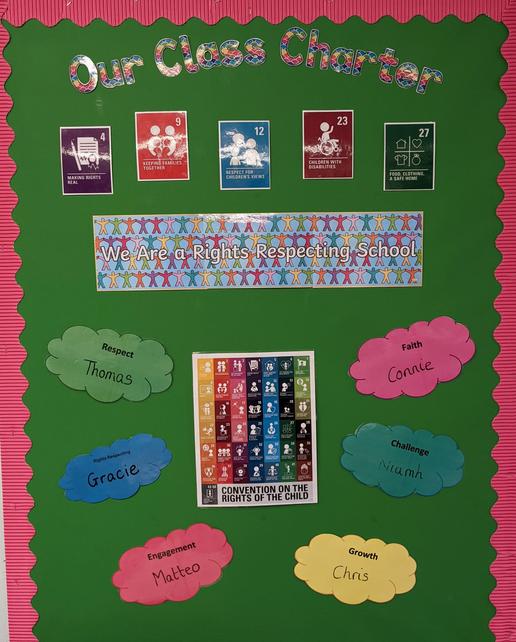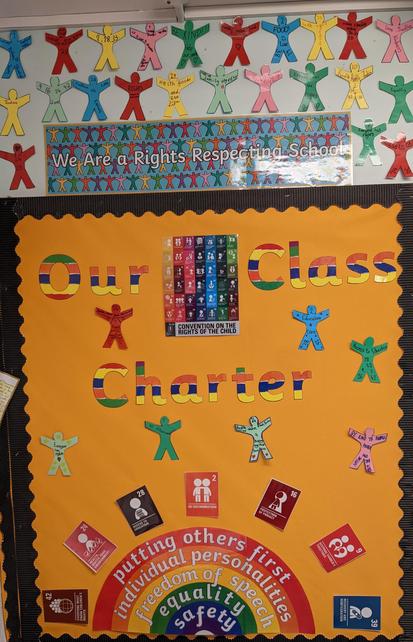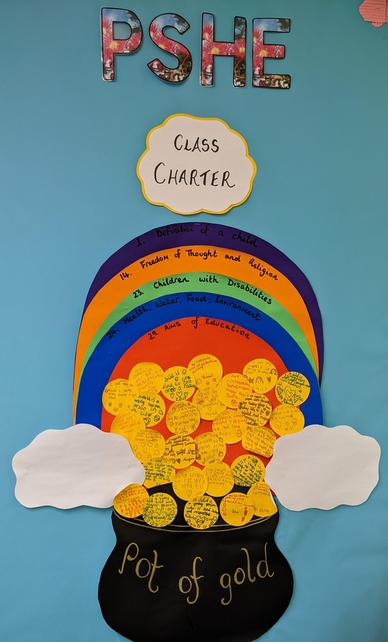 We will be visited by Martin Russell (from UNICEF) next week for our Silver accreditation visit. Above is the evidence that we will be presenting to him to show how the articles on the United Nations Convention on the Rights of the Child have been embedded in our school's policies, practices and ethos.
Today, the Rights Respecting council met with the rest of our school councils to discuss how we can make links between our different councils and Bible stories.
As well as this, each council chose an Article from the UN Charter on the Rights of a Child that they thought matched with their area of the school council.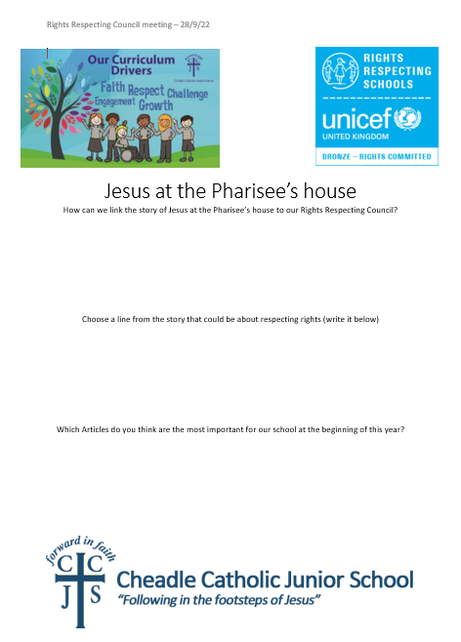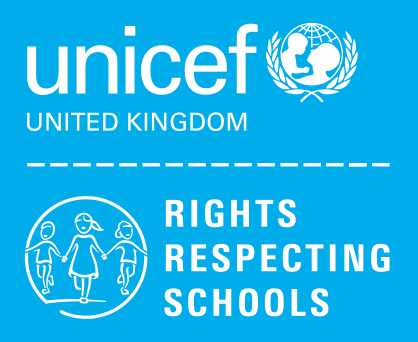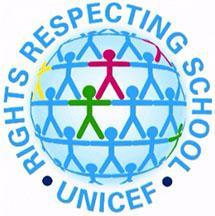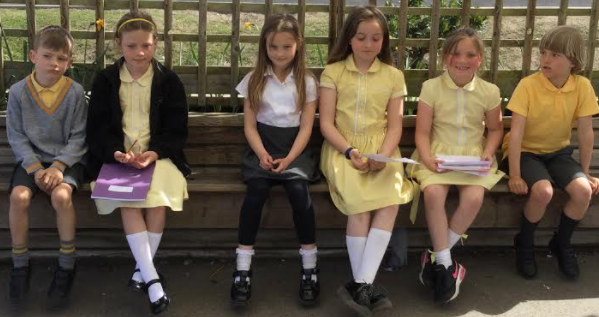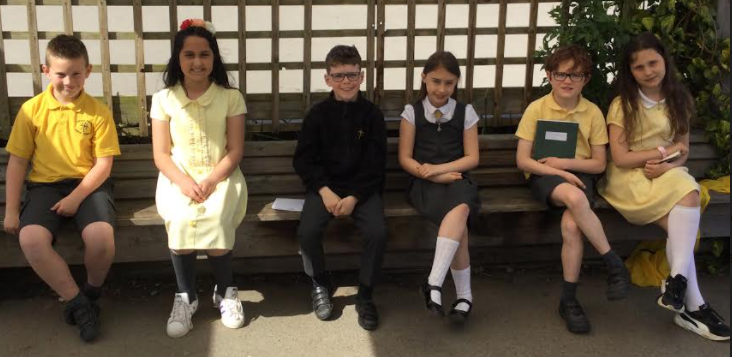 Cheadle Catholic Junior School is a UNICEF Rights Respecting School. We place the UN Convention on the Rights of the Child at the heart our ethos.
This is an award given to schools by UNICEF, a leading charity organisation for children and their rights. It recognises the work that duty-bearers (teachers, staff and other adults) do to ensure that all rights-holders (children) can access their rights as defined in the United Nations Convention on the Rights of the Child.
A rights-respecting school not only teaches about children's rights but also models rights and respect in all its relationships: between teachers / adults and pupils, between adults and between pupils.
The 'Rights Respecting School Award' helps our children grow into thoughtful, respectful and responsible young members of the school and wider community. By learning about their rights, our children also learn about the importance of respecting the rights of others.
The Award is based on the key principles of equality, respect, dignity, participation and non-discrimination and putting these at the heart of our ethos and culture will enhance relationships, wellbeing and enable all children to flourish - developing their talents and abilities to their full potential. It will also raise children's awareness of local and global issues in relation to human rights.
The school council will play a pivotal role in placing the UN convention for the Rights of the Child at the centre of all we do at school - the Respect council will form a steering group that helps to guide us through. Have a look at the different versions of the UN convention on the Rights of the Child below.